Always Watching Mini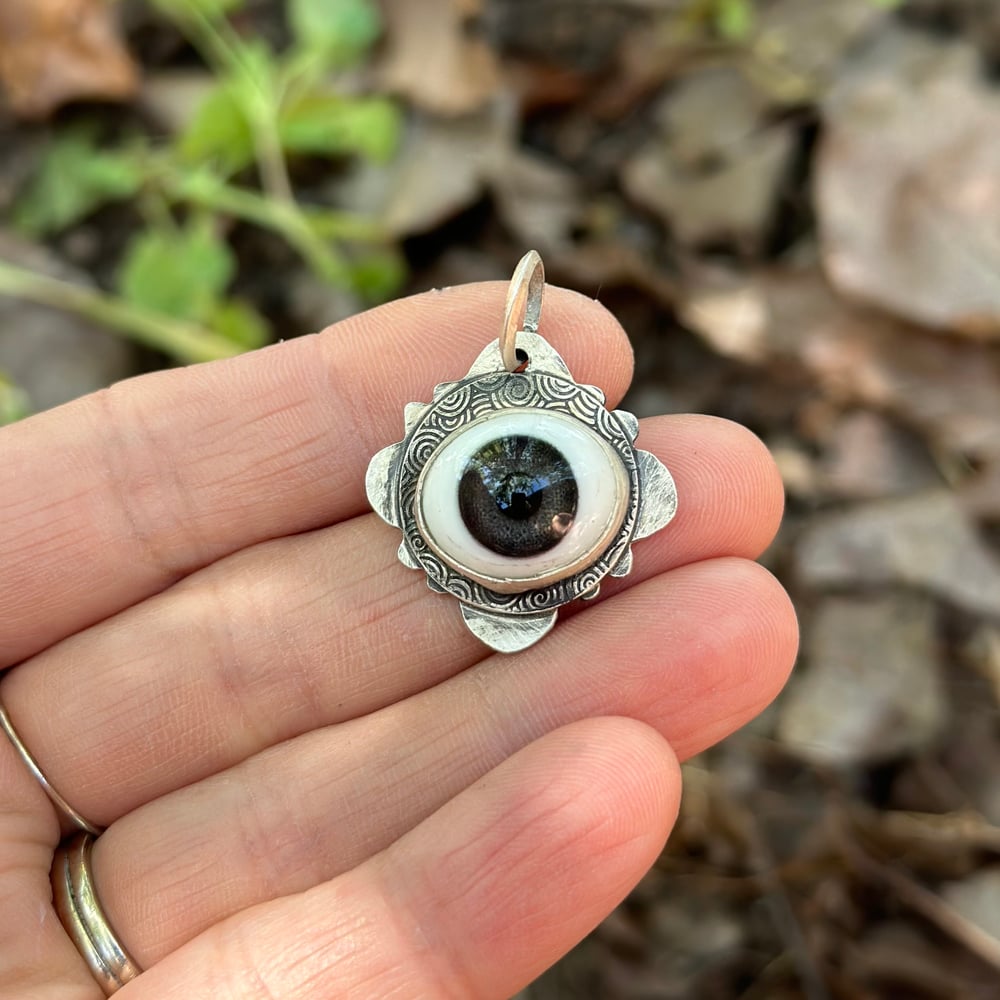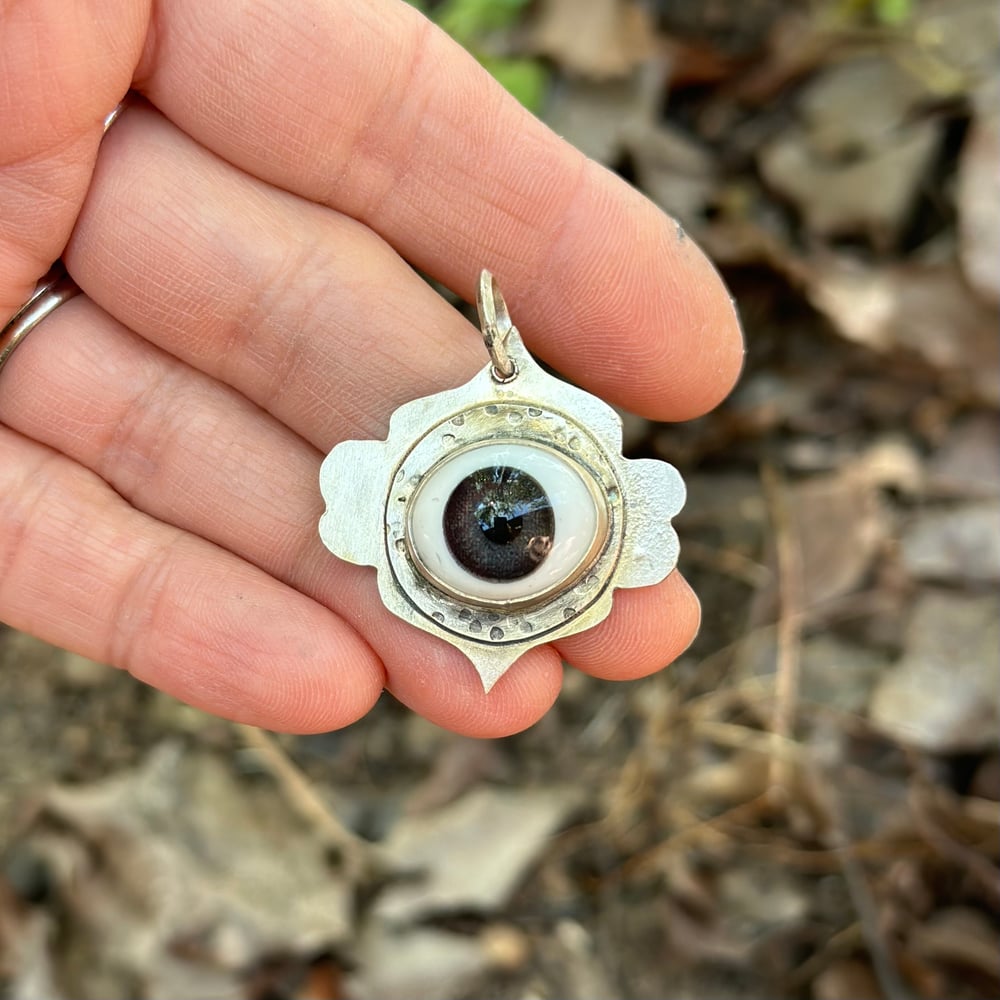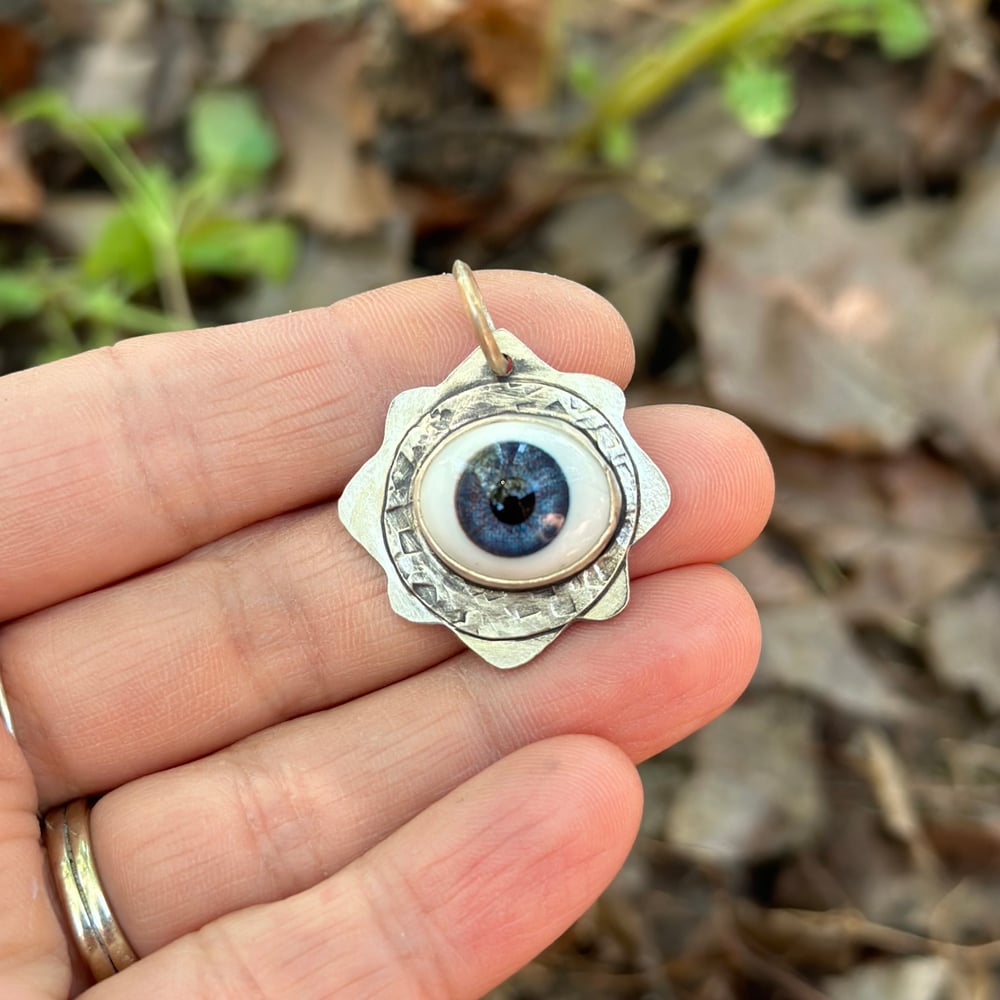 This pendant was saw pierced and fabricated with sterling silver metal. The center is a glass eyeball from the shop Eyes From Schoepfer. They have been making glass eyes for 109 years!
It is a one of a kind hand made .925 Sterling Silver pendant. It was handcrafted, fabricated and soldered together in my home work shop.
Comes with a complimentary chain. Please let me know in the notes if you have a preference for the chain. I offer a genuine leather with a sterling silver clasp or a sterling silver chain.